The Communication Alumni Council is made up of department graduates who are passionate about Communication and supporting the work of the department, its students, and alumni. Below are bios of current Alumni Council Members -- feel free to reach out to them on LinkedIn at any time.
To read about and connect with other Communication alumni, please visit our student-alumni UCSB Department of Communication group on LinkedIn, or check out the list of participants at past Communication Career Days events.
Shefali Agarwal, Class of 2017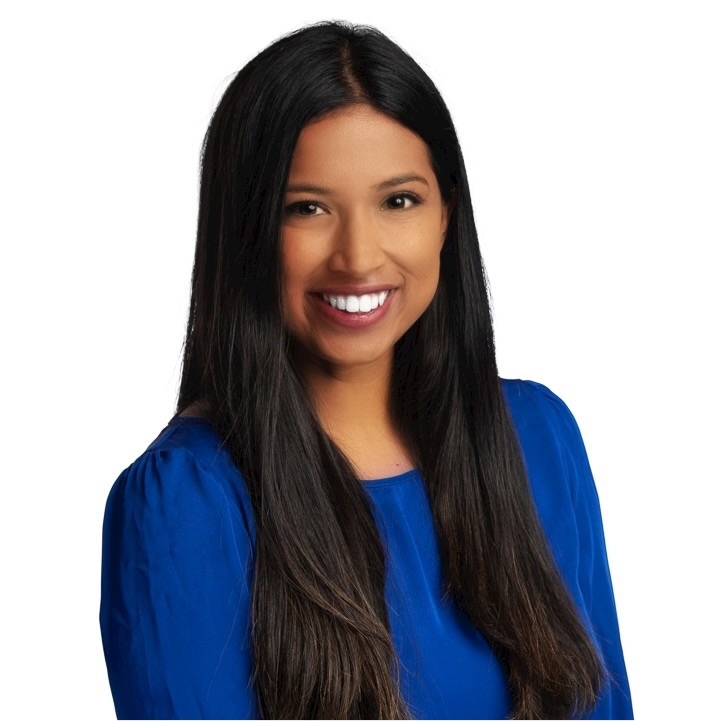 Shefali recently started as a Product Marketing Manager at Virgin Pulse - a company founded in 2004 as part of Sir Richard Branson's Virgin Group that is focused on designing technology to cultivate good lifestyle habits for employees and drive superior outcomes for businesses. She has experience in covering employer, payer, and digital health sectors and has continuously aimed to diversify her portfolio, allowing her to foster an ability to connect with people in varying roles and quickly adapt to new projects. She's worked at a healthcare nonprofit as well as digital health tech companies like Vitamin Angels, Castlight, Kindbody, and more. Shefali has maintained a constant interest in competitive intelligence, digital marketing, and writing and disseminating content. She is passionate about taking her learnings that have helped her navigate her career and "pay it forward" - shaping the next generation of UCSB alums. While at UCSB, Shefali was involved in HerCampus Media and worked part-time at the Isla Vista Food Cooperative. Linkedin: https://www.linkedin.com/in/shefaliagarwal17/
David Bellinger, Class of 1994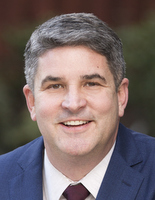 David brings with him over 27 years of sales, marketing, and business management experience across a broad range of industries including retail, manufacturing, and financial services. With over 17 years in the financial services industry, he has witnessed first-hand how severe economic cycles and fiscal policies affect the financial decisions of individuals. David works as Private Mortgage Banker at Wells Fargo and provides residential financing and mortgage strategy for his clients across the country. David graduated from UCSB with his BA in Communication and earned an MBA from Chapman University. While at UCSB, David was an active member of Phi Kappa Psi fraternity and served as the Inter-Fraternity Council Recruitment Chair. LinkedIn: https://www.linkedin.com/in/davidbellinger/
John Bollen, Class of 1994
John received his B.A. in Communication from UCSB and earned a Master's degree in Business Administration from University of San Francisco. He brings over 25 years in technology and product development experience working in various start-ups in the Silicon Valley to working in multi-national corporations, such as NBC Universal and MGM Resorts.  John currently serves as the Chief Digital Officer at Mobilitie, the largest private network infrastructure and services company in the United States. In this role, he currently is responsible for creating and executing the long-term strategic plan to evolve Mobilitie's digital and product capabilities across touch points for all clients and customers. John has substantial experience in the field of information technology and he specializes in digital strategy, product development, construction, and guest experience design. Prior to joining Mobilitie, he served as the Chief Digital Officer at MGM Resorts International. LinkedIn: https://www.linkedin.com/in/johnbollen/
Carol Pfiffner Bridgeman, Class of 1979
Carol received her BA in communication from UCSB. As a community organizer with a passion for team-building and mentorship, she has spent more than 30 years working in education, HR/administration, and project-and-event management. She spent over a decade as the Director of Children's Ministries at a church in Southern California, and currently works in early childhood education in Seattle. In addition to her professional pursuits, she has been deeply involved in several local non-profits and theater companies. While at UCSB, she was an active member of Delta Gamma. LinkedIn: https://www.linkedin.com/in/carol-bridgeman-46783358/
Nick Duggan, Class of 2000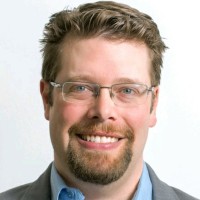 Nick has been developing people and organizations for more than 20 years, and is passionate about making work more meaningful for all. Nick currently serves as Senior Director, Inclusion & Development, at Santa Barbara-based software company AppFolio, leading the organization's diversity, equity & inclusion (DEI), learning & development, and talent management functions. He also offers leadership development resources and coaching through his Deeper Work business, which he founded in 2017. Nick previously led global employee and executive communications for Citrix GetGo (now LogMeIn), makers of GoToMeeting software. Prior to this, he founded QuestSpace Coaching, where he innovated a soul-centered coaching model to help clients find solutions to their life and business challenges. He began his career in the healthcare industry with event planning and corporate training roles at companies including DaVita, the American Heart Association, Prometheus Laboratories, and The Zitter Group (now Zitter Insights). In addition to his communication degree from UCSB, Nick also holds a master's in organizational psychology from William James College, with a thesis on "Engaging the Soul within Organizations: Practical Implications of Workplace Spirituality Research." LinkedIn: https://www.linkedin.com/in/nickduggan/
Jake Edson, Class of 2014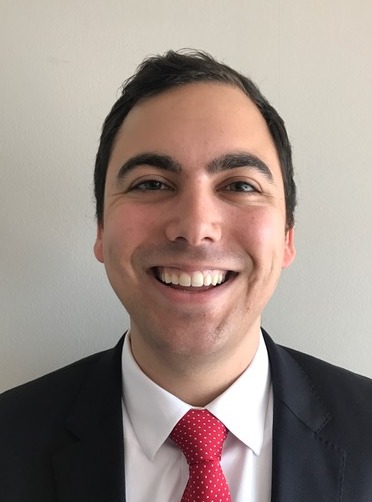 Jake graduated from UCSB in 2014 with a B.A. in Communication and a minor in History. As a student, he was heavily involved with the Communication Department as a Peer Advisor and President of the Communication Association. After graduation, Jake worked as a Community Manager at an education technology company called Course Hero. In 2019, he graduated from the George Washington University Law School and will begin his legal career as an Associate at Willkie Farr & Gallagher LLP in Washington, D.C. Jake is originally from Maryland and in his free time enjoys playing music, reading cheap thriller novels, and hanging out with family and friends. LinkedIn: https://www.linkedin.com/in/jakobedson/
Wendy Garcia, Class of 1990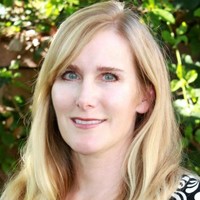 Wendy lives in Irvine and works as a Human Resources Consultant at Enlightened HR Services. Extensive background in employee relations, as well as workers' compensation and unemployment claims management. Development and delivery of training on a variety of topics, including Sexual Harassment Prevention (AB1825), Recruiting & Hiring, Performance Management and Disciplinary Action. She co-founded Ole' Orange County and is an active Mother and Community Leader. She is joining the Events Team. LinkedIn: https://www.linkedin.com/in/wendy-garcia-sphr-phrca-shrm-scp-1ab493a/
Jeanette Gibson, Class of 1992
Jeanette graduated with a BA in Communication and has more than 20 years of experience in communication and digital marketing.  She is currently advising startups and companies in the high tech sector on social media strategy and customer advocacy.  Previously, she served as VP of Community at Hootsuite, a leading social media company, where she was responsible for creating vibrant online communities for Hootsuite's 12M+ users.  Prior to Hootsuite, Jeanette was Sr. Director of Social Media and Digital Strategy at Cisco Systems where she championed B2B social media engagement and led social media, digital and PR teams during her 15 year tenure.  She is passionate about communication and serves as a keynote speaker at industry conferences, hosts webinars and corporate training sessions and enjoys mentoring and sharing her experience with others.  While at USCB, Jeanette was a member of Alpha Delta Pi Sorority and worked at KCSB radio station, LaCumbre yearbook, and interned at KSBY-TV and KTMS Newstalk Radio. LinkedIn: https://www.linkedin.com/in/jeanettegibson/
Rick M. Goldberg, Class of 1979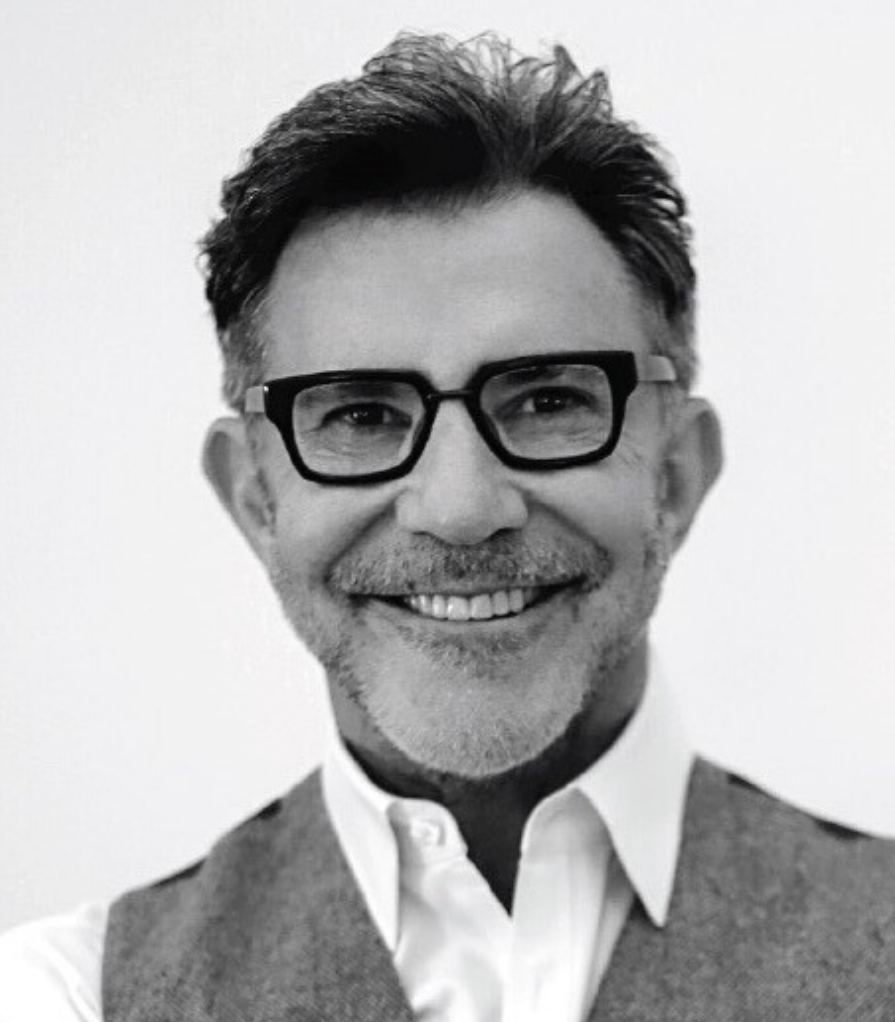 During his 28-year career studying litigation dynamics, Trial Psychologist Rick Goldberg has prepped well over 1,500 witnesses involved in all types of high stakes and high-risk commercial, family and criminal litigation. He focuses his time on assisting attorneys in teaching their clients to testify authentically, credibility and confidently in depositions, arbitrations, hearings and trials.  When he's not preparing witnesses to testify, Rick and his team conduct jury research (i.e. focus groups, mock trials, and community attitude surveys) throughout the country while also assisting in jury selection and the creation of compelling demonstrative aides. Rick has participated in over 200 jury trials in his home state of Texas and as far away as California, Brazil, France, Kazakhstan, Puerto Rico, England, South Africa, and Australia. Board Certified by the American Psychotherapy Association, Rick is a Professional Counselor (BCPC), has a bachelor's degree in Communication Studies from UCSB (University of California, Santa Barbara), and a master's degree in Counseling Psychology from the University of Santa Monica. Rick lives in Houston, TX and Santa Fe, NM. LinkedIn: linkedin.com/in/hirerickmgoldberg
Jason Kearnaghan, Class of 1995
Jason Kearnaghan is a Labor & Employment Partner in the downtown Los Angeles office of Sheppard Mullin Richter & Hampton, LLP, an AmLaw 100 international law firm.  Jason represents employers in state and federal courts with respect to all facets of employment law including wrongful discharge, employment discrimination, retaliation, sexual harassment, and hostile work environment. He also has substantial experience representing employers in union negotiations, organizing campaigns, elections, union grievance proceedings and unfair labor proceedings. Prior to joining Sheppard, Mullin, Richter & Hampton LLP, Jason practiced business litigation in the healthcare context. His practice included contractual disputes and managed care liability for Fortune 500 healthcare service providers and subsidiaries. He also served in the United States Navy Judge Advocate General's Corps as a trial attorney in criminal prosecution. While at UCSB, Jason was an active member of Sigma Phi Epsilon fraternity. LinkedIn: www.linkedin.com/in/jasonkearnaghan/
Meghan Killian, Class of 2010
Meghan double majored in Communication and Psychology at UCSB. While at UCSB, she served as treasurer for the Lambda Pi Eta Communication Honor Society and was a research assistant for a graduate student researching communication accommodation within law enforcement-civilian interactions.  Meghan received her law degree from the University of San Francisco School of Law, where she specialized in Intellectual Property Law. She currently lives in San Francisco and works as an Associate Attorney at Duane Morris LLP where she specializes in trademarks, copyrights, and brand protection. LinkedIn: https://www.linkedin.com/in/meghankillian/
Leslie Solomon Klonoff, Class of 1980
With her BA in Communication Studies, Leslie's background is in recruiting, event planning, and community organizing. She was a founding member of Cameron-Brooks, Inc., the most respected Junior Military Officer recruiting firm in the world, helping Corporate America find its future leaders from the military's top Junior Officers. While at UCSB she served as Panhellenic Chair for Alpha Phi, worked at Ortega Dining Commons, and was a Section Editor for the La Cumbre. She currently focuses most of her volunteer time at UCSB. In addition to Chairing our Dept. of Communication Alumni Council Alumni Engagement Committee, she is an active member on the UCSB Alumni Board of Directors. She Co-Founded All Gaucho Reunion GreekFest, serves on the UCSB Greek Interconnect committee, and is a mentor for many of the greek chapters desiring stronger alumni engagement. She and her husband, Jeff, are proud members of the UCSB Alumni Founders Circle. LinkedIn: https://www.linkedin.com/in/leslie-klonoff-6631639/
Claire Knowles, Class of 2015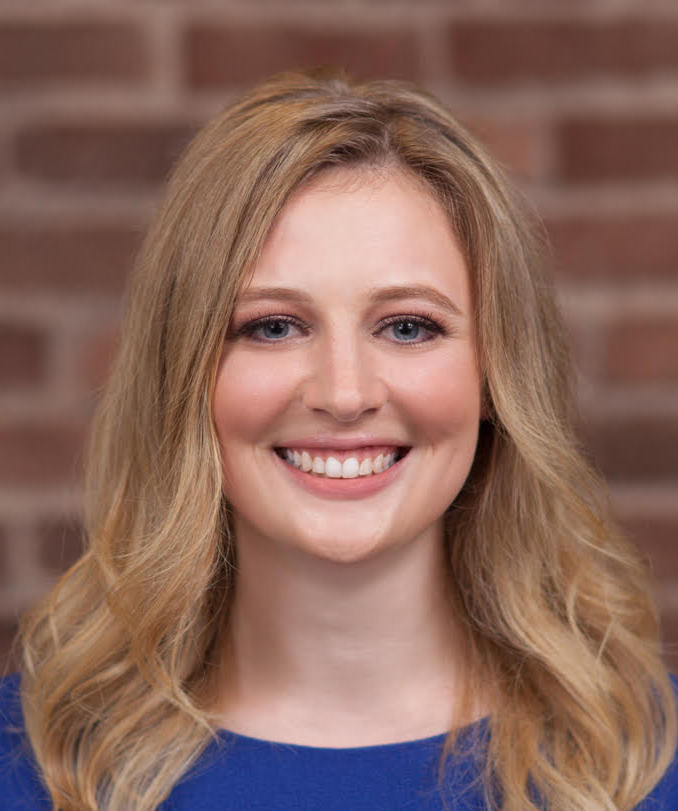 Claire received a BA in Communication and Global Studies from UCSB, which lead her to pursue a career in Global Marketing Communications. During her time at UCSB, she was involved in the Lambda Pi Eta Communication Honors Society and Team Manager of the PowerSave Campus Program, which promoted energy efficiency on campus through events, marketing campaigns, and energy audits. After graduating, Claire took a job working as a Supervisor at a resort on Guam in the Sports, Entertainment and Activities department where she led the Kids Club program and nightly activities for guests. After a year of working and traveling abroad, she returned to start her career in marketing. Claire has a background in high-tech marketing and is currently a Marketing Communications (MarCom) Manager at Infineon Technologies, a world leader in semiconductor solutions. She loves that her days always look different and involve everything from campaign production and content creation to project management and event planning/execution. LinkedIn: https://www.linkedin.com/in/claireoknowles/
Annie Ly, Class of 2001
Annie brings over fifteen years of diverse marketing experience and her business acumen to help companies build brand value. She has worked on global projects for Alere Health, Samsung, NXP, Kia Motors, ADP, Novartis Diagnostics, Pearson, The College Board and LG. As a strategist at BrandingBusiness, a B2B brand consultancy, she helps companies unlock their competitive advantage, find their greatness, and tell their story. Annie is responsible for managing research and strategy projects for companies and products ranging from digital technologies to healthcare. Annie played an integral role at Sega to bring one of the company's biggest franchise brands to market. She started her career at Goodby, Silverstein and Partners implementing digital campaigns for Wall Street Journal and Hewlett-Packard. Annie holds an MBA in Marketing from University of California Davis and a Bachelor's degree in Communication from University of California, Santa Barbara.
Francesco (Fran) D. Mancia, Class of 1980
Fran earned a B.A. in Communication from the University of California, Santa Barbara and an M.B.A. from the University of San Francisco.  He is the Vice President of Government Relations for Muniservices, LLC. and is responsible for overseeing company legislative, regulatory, and government relations activity throughout the country. With a focus on fiscal impacts to local districts, Fran monitors, analyzes and leads company lobbying efforts related to legislation, state mandates, and regulatory changes and policies that affect client revenue streams and special district tax allocation. Over the past twelve years, Fran has spent a significant portion of his time interacting with mayors and council members, members of the State Board of Equalization, county assessors and tax collectors, state legislators, and state agency directors. He was recently elected to serve as one of four Regents for the University of California system. He also served a two year term as President of the League of California Cities' Partner Program. LinkedIn: https://www.linkedin.com/in/fran-mancia-35976a1/
Jamie Morgan, Class of 1999
Jamie received he
r B.A. with a major in Communication and a minor in English at UCSB. She also holds a M.A. in Organizational Management.  She has been working in talent acquisition for 20 years and specializes in building teams and in candidate generation strategy.  Her background in recruiting for technology and infrastructure roles spans both Fortune 100 companies, as well as small organizations.  Jamie was the Director or Sourcing Channels Strategy for Microsoft.  In this role, she drove Microsoft's global talent sourcing strategy to optimize candidate generation efforts, and she led a global team that delivered market insights and intelligence, diversity programs, storytelling strategy, channel performance, and HCM innovation. Currently she is Head of Technical Recruiting at Cruise.  She maintains that the best outcomes derive from a human, unguarded approach; and that doing the right thing, over the easy thing, is in the best interest of all parties. While at UCSB, Jamie served as Panhellenic President, Rush Chair for Alpha Chi Omega, and Patient Advocate for the Student Health Center. She resides in Northern California with her husband (also a UCSB grad), her two kids, and a spoiled dog.  Her whole family enjoys travel, new restaurants and spending time on their boat.  LinkedIn: https://www.linkedin.com/in/jamiepmorgan/
Rachyl Pines, Ph.D. Class of 2020
Ra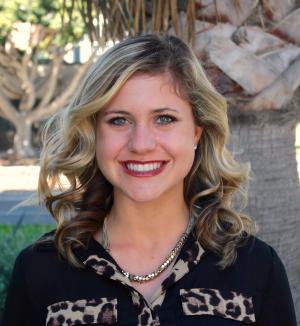 chyl Pines is a Research Scientist at Santa Barbara Cottage Hospital. After completing her PhD in Communication from University of California, Santa Barbara, she completed a postdoctoral research fellowship with the Terasaki Institute for Biomedical Innovation and University of California, Los Angeles under the direction of Dr. Amy Waterman. Rachyl conducts research in behavioral health, population health, pediatrics, and communication topic areas to improve patient education and care. Rachyl serves as an executive officer for the Intergroup Communication Interest Group for the International Communication Association, and for the International Association of Language and Social Psychology. 
Bryana Ryan, Class of 2015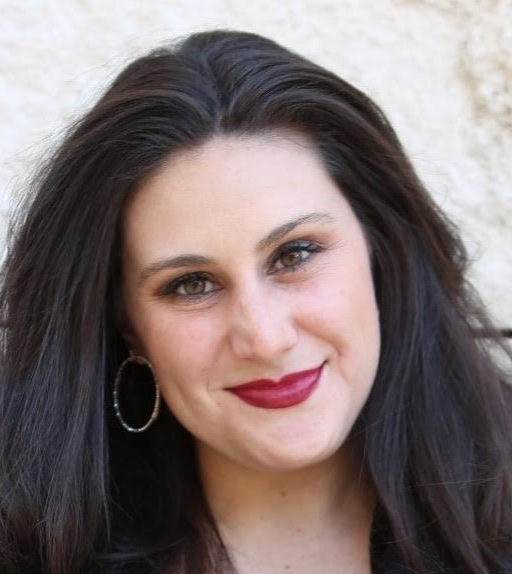 Bryana Ryan is an entrepreneur, expert marketer, paid ads and funnel expert. Bryana and her funnel expert team have helped several multi-million dollar businesses scale their services online in the past 3 years. She is currently the CEO of Bryana Ryan Cosultancy, one of the most innovative lead generation marketing firms, Founder of The Top Suite Lead Flow Systems, and is a proud member of the Partnerships & Development Team on the Comm Alumni Council. Through her agency and consulting services, Bryana and the team have helped scale three different businesses to over 7-figures in revenue. She's proud to be living in her God-given purpose of helping entrepreneurs grow their businesses profitably with Paid Ads, funnels and advanced marketing strategies. While at UCSB, she was an Resident Assistant in San Rafael Hall and enjoyed salsa/bachata dancing at nearby locations. She currently resides in Tampa, Florida where she is being mentored by multi-million dollar marketer and Forbes Agency Council Member Rudy Mawer. LinkedIn: https://www.linkedin.com/in/bryanaryan
Matt Schermerhorn, Class of 2009
Matt graduated from UCSB with a B.A. in Communication and a minor in Sport Management. He currently serves as a Professional Services Consultant for www.Alchemy.us. He focuses on implementing the Workday Student platform for Colleges and Universities throughout the U.S., helping to design and customize the product to meet their institutions' needs and to help support administration and students. Prior to that, Matt worked for four years in the Oakland Athletics baseball organization where he specialized in promotional marketing and special events. Ultimately, Matt hopes to one day transition back into collegiate athletics by sharing his current and past professional experiences, to bring added stability to an organization that is the NCAA, which constantly affects and shapes the lives of young athletes each day. LinkedIn: https://www.linkedin.com/in/mattschermerhorn/
Morgan Steffen, Class of 2016
Morgan is Client Services Manager for Impulse Advanced Communications. From her first job to her current one, helping people navigate problems has always been at the forefront of her career and something she truly loves doing. It is extremely important to her to not only understand the core problem but see it from everyone's point of view. She loves to throw herself into the situation and will not be satisfied until everyone is cracking jokes and the problem is not only resolved but the relationship is better than what it was before. In her spare time, she serves as a Board Member for Domestic Violence Solutions. Morgan is also an avid runner, cook, and self-named sommelier (she sticks to the policy that almost all wine is good wine). LinkedIn: https://www.linkedin.com/in/morgan-steffen/
Chuck Taylor, Class of 1991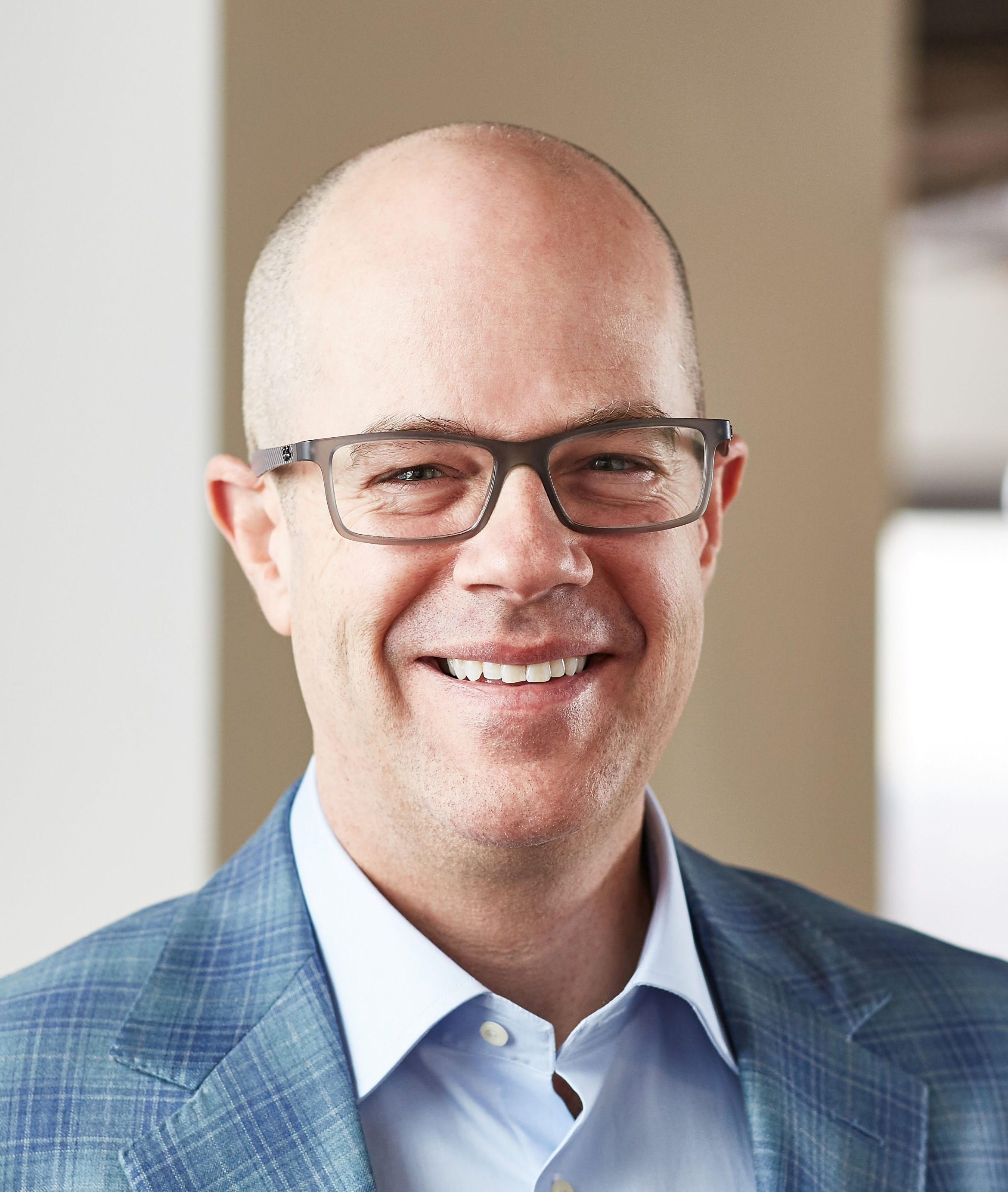 Chuck serves as Executive VP, Head of Financial Crimes Advisory (FCA) at AML RightSource. He has over 20 years of regulatory compliance experience with multiple financial institutions and is an expert in Bank Secrecy Act (BSA)/Anti-Money Laundering (AML) and Sanctions compliance. The FCA Practice at AML RightSource is a full service advisory consultancy providing BSA Program support for all types of covered financial institutions. In addition to his BA in Communication, Chuck completed his Juris Doctorate in 2001, and received certification as an Anti-Money Laundering Specialist (CAMS) in 2003. In 2010 Chuck completed the Masters level Bank Management & Finance program through Pacific Coast Banking School. In 2018 chuck became a Certified AML and Fraud Professional (CAFP). Chuck is the current Chair of the Board of Directors for the West Coast Anti-Money Laundering Forum and is an instructor for the ACAMS Advanced Certification Program and the CAMS Examination Preparation Course. In 2014 Chuck was recognized as the ACAMS Anti-Money Laundering (AML) Professional of the Year. LinkedIn: https://www.linkedin.com/in/chucktlinkedin
Karen Thorland, Class of 1990
Karen is Se
nior Vice President & Deputy General Counsel of the Motion Picture Association of America (MPAA). In this capacity, she manages domestic content protection civil litigation and oversees the Association's global voluntary initiatives and civil litigation efforts. She has experience in a broad range of litigation and intellectual property matters, including copyright and trademark, rights of publicity and privacy, First Amendment, entertainment contractual disputes, and appeals. Prior to this appointment, Karen was a Partner at Loeb & Loeb, LLP, as the co-lead counsel for MPAA member companies in a national litigation campaign related to peer-to-peer file-sharing.  Karen graduated from UCSB with Highest Honors, College Honors, and Distinction in Communication, and she received her law degree from UCLA School of Law.
Eric Zackrison, Class of 2017
Eric is the President and CEO of IDI.US Inc. which controls the rights to the Interpersonal Dynamics Inventory, a powerful multi-rater personality/behavioral styles measurement tool. After 25 years as a manager and entrepreneur and completing his MA, MBA, and PhD, Eric has taken up the mantle of his father both in furthering the awareness and use of IDI through training and licensing others, as well as adopting the name of his father's consulting firm, Effectiveness Consultants. He focuses heavily on relationships as key to success and integrates this into his consulting and into his role in the community. Eric received his PhD from the Department of Communication at UCSB in 2017. Most importantly, though, he is the father of two amazing children. LinkedIn: https://www.linkedin.com/in/eric-zackrison/
Yardena Zwang-Weissman, Class of 2003
Yardena Zwang-Weissman is a Litigation Partner in the Los Angeles office of Morgan, Lewis & Bockius LLP.  Yardena focuses her practice on environmental, mass tort and product liability litigation and is a member of her firm's crisis management practice.  She also counsels clients in investigations, internal examinations, and she represents financial institutions and clients in the technology industry in commercial litigation with an emphasis on class and mass actions, as well as contract and business disputes.  Yardena graduated from UCSB with Highest Honors, Distinction in Communication, and she received the Steven H. Chaffee Award for Excellence in Research. She received her law degree from University of  California, Hastings College of the Law.
---